A Colorado owned and operated EXCAVATION and UNDERGROUND UTILITY firm.
Serving Denver Metro, Colorado, Wyoming, Montana and North Dakota.
The entire team at OE Construction Corporaton brings experience and accountability to every project – big or small. Our team is professional, knowledgeable and experienced in all types of site development work.
OE Construction trains and supports the STOP™ (Safety Training Observation Program) program on every job site.
Our safety program and job site implementation is unsurpassed – we "Walk the Talk" – SAFETY FIRST – NO MATTER WHAT!
OE Construction Corporation guarantees professional services and high quality results at a reasonable cost.
Our Mission: To Do the Job Right
Our Guarantee: To Do The Job Right
Complete Site Development
Oil Field, Commercial, Residential, Excavation and Underground Utilities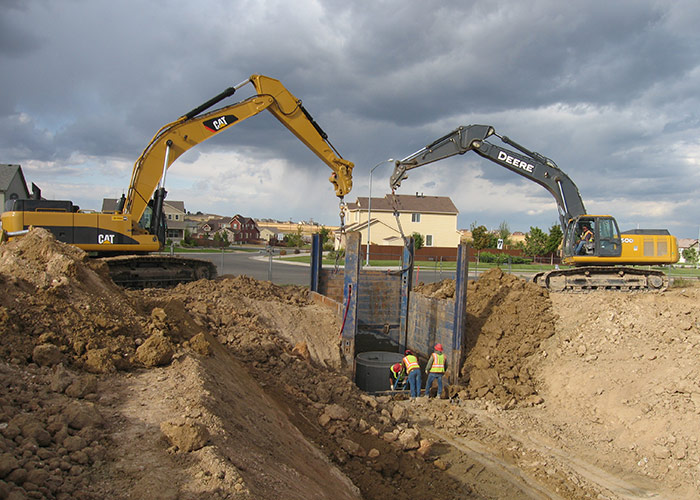 Overlot and Site Grading
Erosion Control
Site Excavation for Foundations
Backfill and Compaction
Soils and Aggregate Import/Export
Water Line Installation and Repair
Sanitary Sewer Installation and Repair
Storm Sewer Installation and Repair
Fire Lines
Oil and Gas Site Development in Colorado, Wyoming, Montana, and North Dakota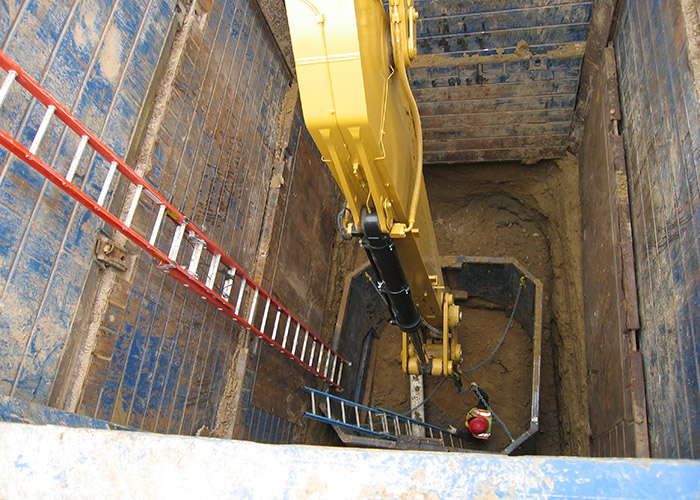 Erosion control and storm water managemennt
Drilling pad and pit construction
Road work, culverts and cattle guard installations
Overlot and site grading
Well site reclamation and restoration
Facilities and pipeline work
Using the Newest Technology
We use the latest GPS technology site-work systems on your job site to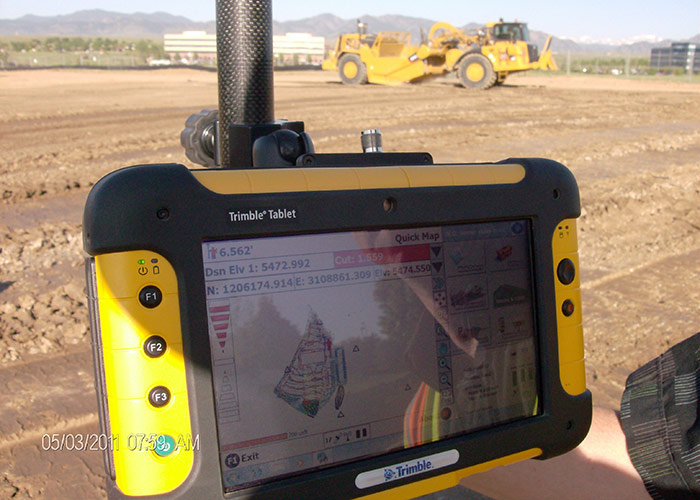 Verify site conditions – increase earthwork accuracy
Increase our efficiency and accuracy in the field
Minimize downtown waiting for stakes
Save you time and money
We bring Enhanced Value to every job site
Professional services and high quality results at a reasonable cost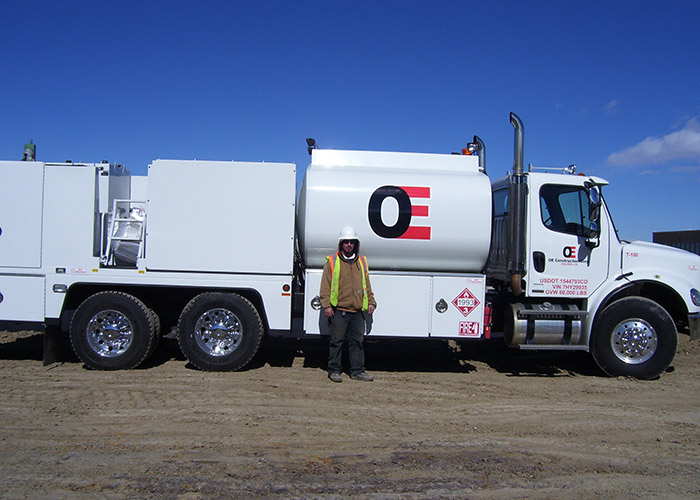 Perform site measurement and verification of original ground levels.
Measure specific site features.
Check finished grade and materials thickness.
Topo site or material stockpiles and compute volumes.
Stake out points, lines, alignments, surfaces, slopes and catch points from existing survey data.
OE Construction Corporation wirelessly syncs between the office and field so our crews are rapidly updated on changes.
Read more…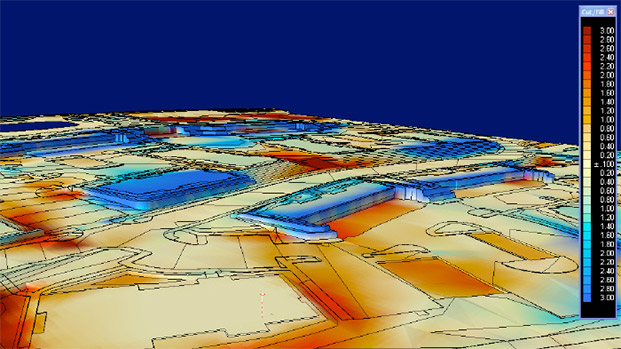 Featured Project
9th and Colorado Site Infrastructure
As seen on 9news! "Dirt dominates one of Denver's largest development projects" (Video below)
OE Construction is installing the underground infrastructure, site utilities and earthwork required for roads and sidewalks. This work is part of the $400 million dollar 9th & Colorado Redevelopment project currently in process.